cliff lee
devon artist
| | |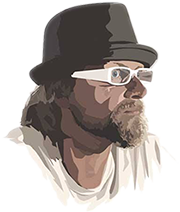 Cliff can create bespoke pieces of art of any size on canvas or paper.
If you want a treasured location depicted in a certain way, have a pet you would like immortalised in Cliff's unique artistic style, or would like an abstract piece portraying a certain mood or feeling, then please contact us.
Bespoke pieces will never be recreated or sold to anyone else.
For more information, please send an email to