cliff lee
devon artist
| | |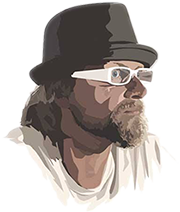 We are currently working on automating the ordering process, but in the meantime! ...
Please browse the gallery, and envision pieces you like in your home, considering colours and form.
Decide what size you would like, and if you would like your piece created on canvas or paper. Here are examples of framed pictures on paper and canvas, along with the prices for standard sizes.
framed paper pictures
stretch canvas pictures
20cm x 25cm - £40
80cm x 80cm - £250
13cm x 18cm - £25
80cm x 40cm - £200
10cm x 15cm - £15
40cm x 40cm - £150
20cm 25cm - £50
unframed paper pictures
100cm x 100cm - £135
100cm x 50cm - £90
50cm x 50cm - £65
21cm x 29.7cm (a4) - £15

framed canvas picture
framed paper picture

Finally, please send an email to with your requirements and we'll get back to you to confirm details and arrange payment. Alternatively just send us your phone number and we'll call you to discuss your requirements.

Thank you :)